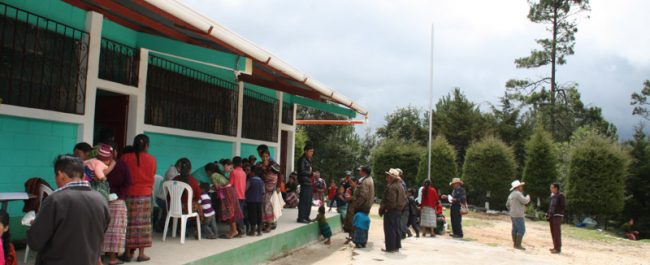 Guatemala Medical Mission: June 2016 – Day 5
We traveled again today, but the destination…well, that required alternate transportation. An all-terrain ambulance and 4×4 trucks took the team up rocky and steep gravel trails.  When we finally reached the remote village, the people were ready and waiting. This village has approximately 50 families, and the GHR team stayed until every villager who wanted an appointment was seen. Today, we also had the privilege of working along side local nurses in training.  The nursing students were assembling data on the population and patients' diagnoses so that they can better serve the needs of the region.
As a whole, the team has truly solidified. The long rides to and from the clinic provide ample opportunity to talk, bond, and discuss how tomorrow's clinic can be even better. And for those of us that are not fluent in Spanish, our skills are rapidly improving! Each team member has found their groove, and clinic runs with efficiency. Michelle and Leah register patients and take vitals. Claudia, Nicole, and Chelsea take patient histories and provide deworming medication to children and adults. Next, Jordan, Art, Harry, and Tiffany examine the patients and provide the necessary education and medications. Meanwhile, Tina handles the laboratory and pharmacy. Tyler and Rodrigo are both bilingual and have served in each area of clinic as needed. And that leaves me, Wade, to assemble statistics, handle logistics and in general do everything that needs to be done!
I am honored to serve with this founding team, and I can't wait for what tomorrow brings.