If your question is not answered below, please use the contact form at the bottom of this page and we'll answer your question via email.
Mission Trip Information

Q: How much does it cost to go on a GHR mission trip?

We understand that volunteers are already donating their time and skills, so GHR does everything we can to keep your financial burden at a minimum. The cost of each trip
varies on multiple factors, such as time of year, cost of travel and lodging accommodations, cost of translators, etc. We try to secure as much funding as possible, however air travel, logistics, pharmaceuticals, and clinic supplies can be expensive. When we post trip details, we will also include information regarding the cost.
Q: What does my donation cost include?

The cost of each trip includes lodging, private transportation, and food throughout the mission trip, in addition to medical equipment, pharmaceuticals, teaching aids and other supplies used and/or donated to the community. This does NOT include travel to and from the host country, alcoholic beverages or additional souvenirs.
Q: How long does a trip last?
This varies from trip to trip. Vietnam trips typically last 10 days, while Guatemala trips are either 4 days to 8 days, depending on the trip. Some trips include a day of tourism while shorter trips do not. Occasionally, a long-term position will become available that can last several weeks to months. When a medical mission is posted, we will include specific information about the duration of that particular trip. Many volunteers choose to extend their stays either before or after the mission, while others have specific needs for international travel. GHR works with a travel agent that is able to help plan your adventure and customize your travel plans to best fit your needs, for an additional fee.
Q: Are GHR trips safe?
The safety and security of volunteers is the #1 priority of every GHR trip. Each location presents different challenges and GHR consults with private security companies as well as the US State Department to assess and prepare for security risks. We use private transportation and local security personnel on every trip. Rest assured that your safety is always at the heart of every decision we make in the field. Every team member is registered with the US State Department, and GHR monitors and is in contact with foreign embassies and consulates as appropriate. To this date, GHR has never experienced a known risk to security, but we are prepared to address security risks should one occur.
Planning and Logistical Info

Q: Who makes travel arrangements?

Global Health Reach makes all in-country bookings, but we do not make travel arrangements to and from the host country. If you need assistance making travel arrangements from the US to the host country, GHR works with a travel agent that is able to make and manage your travel itinerary for you, for an additional fee. Of course you are more than welcome to use your own travel agent for your international arrangements if you prefer.
Q: How do I get more specific information about my trip?
For the safety of our volunteers, we do not post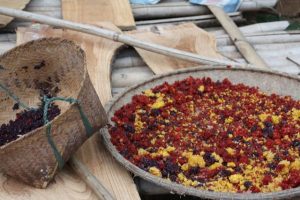 specific locations and travel itineraries on the internet. The country and dates are listed so that you can assess your availability and interest. Once you apply for a trip and complete payment for your application fee, GHR will process your application (verify credentials, background check etc.). It is important to note that GHR runs a background check on all applicants and reserves the right to approve or deny any applicant based on this information. Once your application is approved, we will provide trip specifics and all the information you need to succeed in the field!
Q: What should I pack?
Depending on the location and timing of your trip, you may need to prepare for different types of weather conditions. A specific packing list will be provided to you once you have been approved for your trip. We generally recommend breathable, quick drying clothing and to pack multiple layers for fluctuating temperatures and changing weather.
Q: Do I need immunizations?
Most likely! However, we do not make recommendations to our volunteers. Please consult your health care provider and the CDC website for guidance on immunizations.
Q: When scheduling my flights, what date should I arrive and depart on?
The dates listed on the GHR website include minimal travel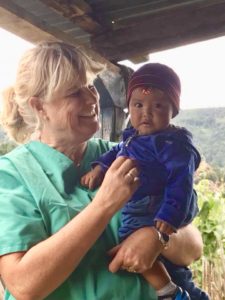 time. For example, if your Vietnam trip dates are January 10-20, most volunteers will be able to depart the US on 10-January, arrive in Hanoi on 11-January, and the team will depart Hanoi together on 12-January. When traveling home from Vietnam, most volunteers will depart Hanoi on 20-January and return home on 20-January, due to the time difference.
When traveling to Guatemala, travel dates are also included and volunteers are asked to arrive on the first date posted on the trip website.
Please keep in mind that these dates are minimal travel times. When planning your trip, please take into consideration possible delays in travel, layover and connection times. Don't hesitate to ask us if you have any further questions, by using the contact box below.
Q: I want to volunteer with GHR, what's the next step?
Simply complete the on-line application HERE and we will contact you with more information.
Have other questions? Please use the contact form below.