Generosity
Global Health Reach relies on the generosity of donors and volunteers to improve the 'global health' of every patient we see. Every dollar donated will be used to further our mission of improving the long-term health of remote populations that are in dire need. Donations are used to purchase medicines and supplies, fund trip scholarships for students, support our in-country hosts, and further extend our 'global reach' to underserved populations.
Transparency = Accuracy
While other non-profit organizations talk about 'transparency' GHR walks the walk. Our financial reports are up-to-date, accessible and accurate. We are dedicated to using at least 95% of all donations directly toward the development and implementation of our programs. Financial transparency is important to GHR, as we know it is to you.  Please see our Financials page for the latest breakdown.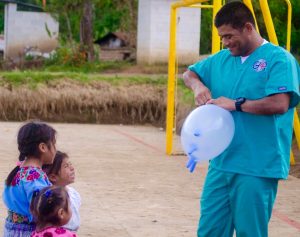 Tax Deductible
Global Health Reach is a registered 501(c)(3) non-profit organization, which means that 100% of donations are tax deductible! Click below to make a one-time donation via Paypal.

Would you like to specify how your donation is used? GHR promises to honor your generosity by working with you and dedicating your dontion to a special project or purpose.   You can contact our office directly at info@ghrus.org or calling +1 (210)920-1713. Does your company match donations?  If so, please let us know and we will be happy to work with your program to maximize it's impact!
Amazon Smile Program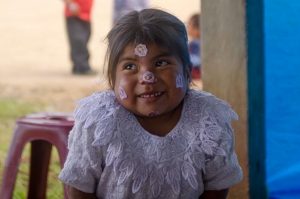 Do you shop on Amazon.com? If so, it's easy to donate to GHR! Through the Amazon Smile program, Amazon will donate 0.5% of your purchases (for qualified items) to GHR, without any cost to you! Simply go to smile.amazon.com, choose Global Health Reach (from San Antonio) as the organization you are "supporting" (under the search bar), and shop-away!
In-Kind Donations
Can't donate at this time? No problem.  GHR welcomes in-kind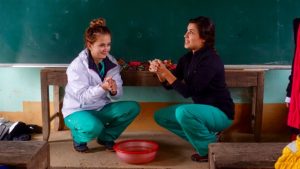 donations of supplies, and can always use your time to make calls, organize donations, and assist in a variety of ways. Donations of time will continue to make the organization better.  Please let us know if you are available to serve!