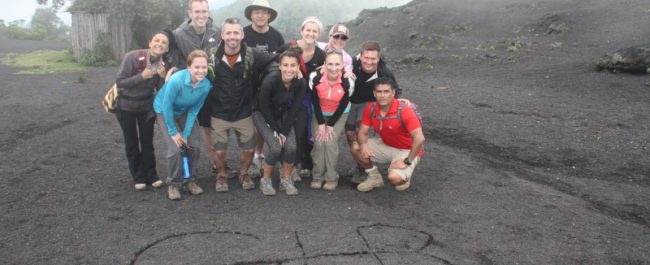 Guatemala Medical Mission: June 2016 – Day 4
After two days of clinic, today was used to review, rest and prepare for the clinics ahead. Statistics were calculated and the team assembled to begin to review what conditions are the greatest burden for the area. We are fortunate to have Dr. Tiffany with us as our first REACH Fellow (Rural Education and Action for Community Health).  Prior to the trip, Tiffany assisted in medical translations and pharmacy labelling. GHR is dedicated to the use of medications that are available to the local people. By using medications that are available in Guatemalan pharmacies, the continuum of care is improved.
Dr. Tiffany has just completed medical school in Guatemala, and she was able to provide important background and insight during our trip. She saw patients and consulted with the GHR providers, and she worked tirelessly! By working with local providers, GHR can make a true and lasting impact.  We can also work to build and improve partnerships between the national healthcare system and local NGOs. Future teams missions and goals were drafted, and, of course, supplies were repacked and restocked.
We also took this day to explore the beauty of Guatemala. The team hiked Pacaya– one of three active volcanos in the area. This hike was not for the weary! After three hours of a steep climb, we reached the viewpoint. The climb gave us each time to reflect, to think about why we were here, to think about what needs to be done. The experience recharged us, and the downpour that occurred on the hike down ensured each of us was soaked for the ride home!
Medical mission trips can heal all those involved, not just the patients. Team members come from all over, and each member has their own story, their own mission. And yet, we climbed together, and we served together. Laughter, tears, and a little bit of therapy is thrown in to every trip, and the result is a group that is bonded and hopefully a little more "healed" than when they arrived.