Santa Apolonia, Guatemala: June 22-25, 2022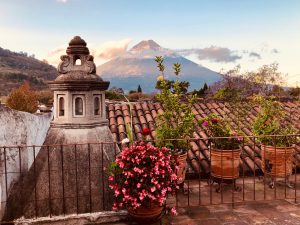 Mission Trip Summary
Global Health Reach has partnered with local Guatemalan NGOs to bring much-needed medical care to remote villages in the Guatemalan Highlands.  This region, Santa Apolonia, Guatemala, has a population of 40,000 with access to only one doctor.  Even when residents are able to make the long commute to the doctor, they are often ill-supplied with equipment and medicine — leaving the patients untreated and empty handed.
**PLEASE NOTE: dates do not include travel days to and from Guatemala, these dates are the dates that GHR provides lodging
Clinic Logistics and Details
GHR volunteers will conduct 3 full-day medical clinics at villages in the beautiful highlands region of Guatemala (specific locations will not be disclosed for security reasons).  Volunteers will be given all supplies (equipment and medicines) necessary to provide medical services.  Logistics (transportation, translators, food, water, etc.) are all handled by GHR so that volunteers can focus on the patient care!
Guatemala Medical Mission Cost
To cover the costs of this trip, GHR requires a donation of $1,150 (does not include air travel to and from Guatemala City).  This donation includes:
Medical supplies and medications for patients
Scrubs for volunteers
Private transportation in Guatemala (including airport pickup/drop-off at designated times)
Translators for clinic
4 nights of lodging
3 meals a day, bottled/filtered water
COVID19 test prior to departure
Want to extend your stay before or after the medical mission?  That's a great idea!  Just let us know what your travel plans are and we'll do our best to accommodate.
Ready to Apply?
Please fill out our ONLINE APPLICATION HERE
Want to Learn More?
Do you have questions regarding the trip?  Please complete the form below and we will REACH out to you shortly!